Imagine combining the excitement of a tropical vacation with the practicality of house hunting. Roatan, a stunning island off the coast of Honduras, offers the perfect setting for both relaxation and real estate exploration. If you're considering investing in a property or relocating to this Caribbean paradise, why not make the most of your vacation by incorporating house hunting into your itinerary? Here's a few tips from the experts at KW Roatan to help ensure a successful and enjoyable house hunting experience in Roatan.
Connect with KW Roatan Before Traveling:
Before your trip, we can provide you with research on the local real estate market in Roatan and provide expert guidance to help you navigate the process. Explore websites, property listings, and social media platforms to familiarize yourself with the available options on the island. By establishing connections beforehand, you'll save you time and ensure you have access to the latest listings.
Define Your Criteria and Budget:
Determine your specific criteria and budget for the property you're seeking. Consider factors such as location, property type (house, condo, land), size, amenities, and proximity to essential services. Understanding your preferences and financial limitations will help you narrow down your search and make efficient use of your time on the island.
Schedule Appointments in Advance:
To maximize your house hunting experience, we can schedule viewings with property owners ahead of time. By communicating your availability and preferences prior to your trip, we can prepare a personalized list of properties that match your criteria. By organizing a well-structured itinerary, you'll have a focused and productive search during your vacation.
Explore Different Neighborhoods:
Roatan offers a variety of neighborhoods, each with its unique charm and amenities. Take the opportunity to explore different areas during your stay. Visit neighborhoods like West Bay, Sandy Bay, French Harbor, or Palmetto Bay to get a feel for their atmosphere, amenities, and proximity to beaches, shops, and restaurants. This exploration will help you determine the ideal location that aligns with your lifestyle and preferences.
Seek Professional Advice:
Consider engaging the services of a local attorney who specializes in real estate transactions. KW Roatan's Partner and Attorney at Law, Hilsy Villalobos, can guide you through the legal aspects, provide insights on property ownership regulations, and ensure that you are prepared for a smooth and secure transaction. Consulting with professionals helps mitigate any potential risks or uncertainties associated with purchasing property abroad.
Enjoy the Island Lifestyle: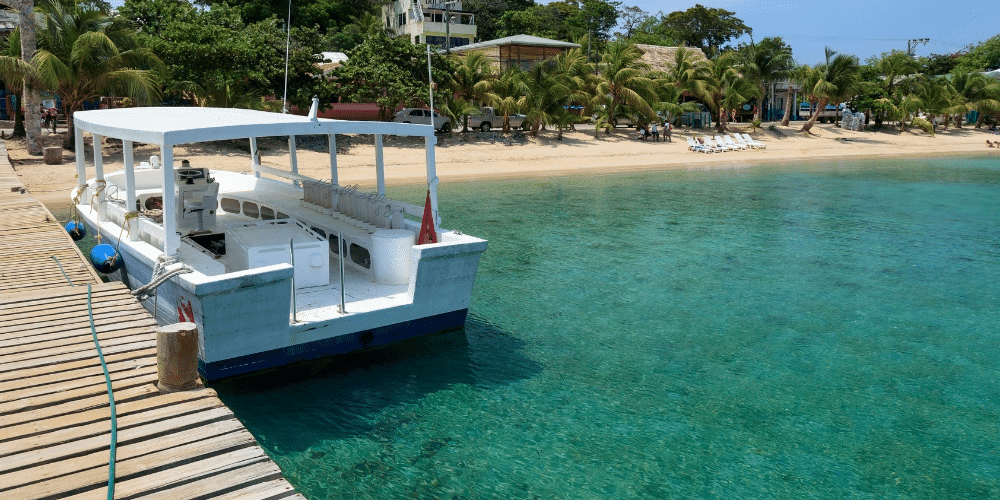 While house hunting is the primary objective of your trip, don't forget to indulge in the island's beauty and vibrant culture. Take breaks to relax on the stunning beaches, savor local cuisine, and engage in outdoor activities. Balancing house hunting with leisure time will provide a well-rounded experience and allow you to envision your life in Roatan more vividly.
Combining a vacation in Roatan with house hunting is a unique and exciting opportunity to explore potential investment or relocation options. By researching, connecting with local real estate agents, defining your criteria, and scheduling appointments in advance, you can make the most of your house hunting experience. Remember to immerse yourself in the island's lifestyle and enjoy the natural wonders and cultural delights that Roatan has to offer. Happy house hunting and may you find the perfect property to call your own in this Caribbean paradise!